Masters Of Evil – The first full length album by Denner / Shermann will be released by Metal Blade Records on June 24th, 2016.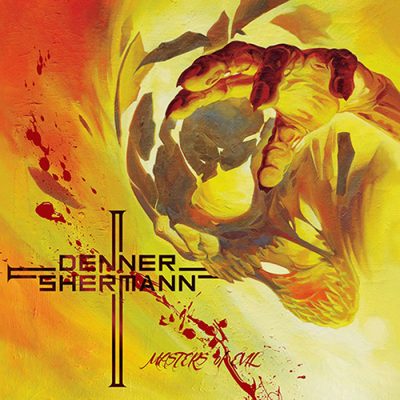 The album will be released in a bunch of different versions:
* 180 gr. Black vinyl with poster.
* Mustard vinyl with poster.
* Red/Yellow splatter vinyl with poster, HRR mail order exclusive, Only 200 copies.
* CD with slipcase and patch.
* Digital download.
The artwork was created by Thomas Holm, the Swedish artist that also painted the artwork for albums like Mercyful Fate's "Melissa", "Don't Break the Oath", "9" and the first EP by Denner / Shermann – "Satan's Tomb".
The album contains eight new Denner / Shermann compositions that continue right where the EP left of. The First single – "Angel's Blood" is available for streaming right now at: https://soundcloud.com/metalbladerecords/denner-shermann-angels-blood
Pre-order Masters Of Evil in various formats, please visit:
http://www.metalblade.com/dennershermann
Masters Of Evil track list:
Angels Blood
Son Of Satan
The Wolf Feeds At Night
Pentagram And The Cross
Masters Of Evil
Servants Of Dagon
Escape From Hell
The Baroness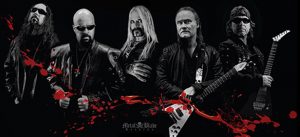 Denner / Shermann line-up:
Michael Denner – Guitars
Hank Shermann – Guitars
Sean Peck – Vocals
Snowy Shaw – Drums
Marc Grabowski – Bass
Denner / Shermann online:
Web: http://www.dennershermann.com
Facebook: http://www.facebook.com/dennershermann
Twitter: http://www.twitter.com/dennershermann
YouTube: http://www.youtube.com/dennershermann
Soundcloud: http://www.soundcloud.com/dennershermann