King Diamond did an amazing show at Sweden Rock Festival this Saturday (June 9, 2012).
The crowd was packed and the atmosphere was overwhelming. It was time to watch the first show by the band in six years. The band did an excellent performance and the stage was amazing. (A lot of effort must have been put into the design.)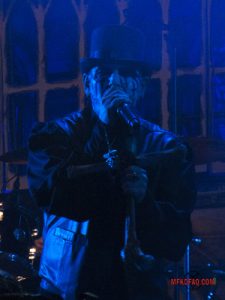 Check out the setlist and a bunch of pictures at this link.
Next show, and the last this year, will be held this Friday (June 15, 2012) at Hellfest in France.